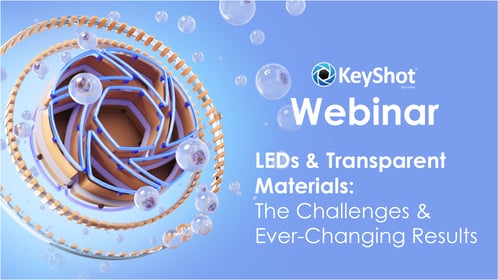 LED & Transparent Materials - The Challenges & Ever-Changing

Results
Sep 28, 2023 11:00 AM - 12:00 PM (Pacific Time)
To highlight more of our customer stories and use cases, we're pleased to have Marina Hunter, Graphic Designer for HiViz Lighting, share her KeyShot story and discuss how she utilizes KeyShot in her company's printed marketing and overall branding, especially in the use of LED lighting and transparent materials.
Marina started using KeyShot two years ago and has continued to find ways to use the product to create solutions to print deadlines and product development timelines. She loves to interact with others in the KeyShot Luminaries community and see what other creators are working on.
HiViz Lighting helps first responders work more safely and effectively after dark. HiViz Lighting's FireTech brand of lights consists of an entire portfolio of the most innovative, reliable, and durable emergency lights for fire apparatus and ambulances and is backed by the industry's only advance exchange lifetime warranty.